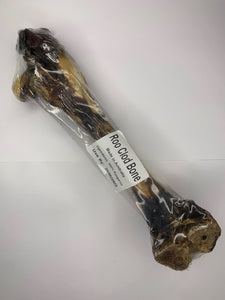 A healthy, 100% natural treat your dog will love! 
This product is dried naturally and contains no nasties. Our popular Roo Clod Bones are great treats that also assist in keeping your dog's dental health in good condition. 
These are also great treats for puppies and teething puppies. They are the perfect texture to chew on and continue chewing for a long period of time.